What Hot Market? The Secret Shame of Owning a Home That Just Won't Sell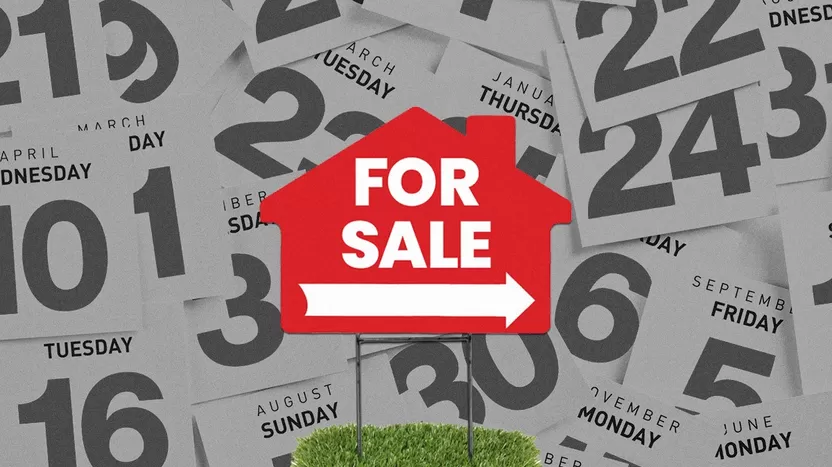 By Janet Siroto
It's a hot seller's market, says, oh, just about everyone: Housing inventory is down, prices are up, and even modest abodes ignite bidding wars within days (or hours) of going up on listing sites.
But what if, amid this frenzy, you have a perfectly respectable house that just won't sell?
It happens. Certain homes will almost seem cursed in that they sit and sit. And these real estate wallflowers can really mess with a home seller, both logistically (if they're hoping to move soon) and emotionally.
After all, most people love their homes and assume someone else will, too. So when no offers come a-calling, it can plunge sellers into a spiral of questions, from "What's wrong with my house?" to "Will I ever get to leave?"
Denial, anger, embarrassment—all these emotions and more fill a home seller's long days as they wait for their real estate agent to text or call with good news. Curious to hear more about what it's like to be stuck in selling limbo, we spoke to some home sellers who struggled to land a buyer. (Spoiler: All of their homes did sell eventually, although that doesn't make their pain feel any less real.)
Let these stories serve as a hard lesson about the need to temper expectations in a hot market. And, in case you list your home with high hopes yet hear nothing but crickets, we also have some advice on how to deal with it and what you can do to turn this state of real estate paralysis around into something positive.'
When a house just won't sell: What's wrong?
Nancy Stern lived in a former commercial building on Long Island, NY, that had been lovingly renovated into a unique living space. It had even been featured in a magazine or two.
Yet despite its design pedigree, when she decided to list the home two years ago, the house sat for months, and her frustration grew.
"There were houses [selling] that were so ugly—on a tenth of our property at our price point," she laments. "I hated when people asked, 'So, did your house sell yet?'"
Finally, after several months on the market and a price reduction, her house got an offer below the list price—which she grudgingly accepted. And now that her home-selling saga is over, Stern has some perspective on how her expectations were off-base.
"My mistake was thinking people moving from the city would appreciate a home that was architecturally interesting," she says. "But unless you have a Colonial or standard new construction, many prospective buyers can't imagine living there."
How a slow sale can put your whole life on hold
Jessica Clark, a gluten-free eating expert in Lincoln, NB, had a similar experience late in 2020, only it was intensified by the fact that she'd already made an offer on a new house. She needed to sell her old home to finance her purchase.
"We had a contingent acceptance on our dream home," she says. Told they were in a seller's market, she and her husband were optimistic about their prospects and had the home shown like crazy. But there were no offers.
It was a painful time, she says: "We felt defeated and so worried."
Despite hearing of homes selling within days, her house sat for well over a month—which felt like an eternity with their dream home hanging in the balance. Finally, one buyer lowballed them an offer. Having heard plenty of stories of homes selling for over asking price, Clark admits that this felt like a blow to the ego.
"It wasn't the best," she admits. "But we felt forced to accept."
'I was close to giving up'
Buying and selling properties at the same time is just one of many predicaments that can ratchet up the pressure sellers feel to unload their home quickly. Matthew Hart, an automotive expert near New York City, was going through a divorce when he put his home on the market in 2019.
The hopes were high for a quick and profitable sale, given that the sunny, cute-as-a-button Colonial was in a desirable neighborhood. At first, all seemed well as a gaggle of buyers called to schedule a tour.
"We had over 40 people come to look at the house but had no luck," Hart says.
The reason, he surmises, is that although the home was in good shape, his disclosures alerted buyers to an oil tank buried in the backyard. He and his wife had known it was there when they bought the place, but it had never caused any problems. They knew that was a negative, so they priced the home appropriately. But it made no difference. No one put in bids.
Matt refers to it as one of the hardest moments he's ever faced.
"Bills were piling up, and I was close to giving up and turning the house over to the bank," he admits. "It felt as if I was stuck in another dimension, and things would never, ever get better."
Finally, after six months, a couple made an offer, which Matt and his wife gratefully accepted, even though it was under the asking price.
Home won't sell? What to do
As helpless as home sellers might feel when their house sits without offers, there are things you can do. Ask your agent what time frame for a sale is realistic in your area given your home's condition. And if your home sale drags past that point, ask your agent what's up. Is it priced too high? If you've had buyers take a tour, was there anything in particular that made them steer clear?
"The agent should get feedback from anyone viewing the property," explains Tami Bonnell, co-chair of EXIT Realty Corporate International.
And even if no buyers have toured the house yet, your agent can also consult other agents and colleagues. With this intel, your agent can suggest ways to boost interest. Decluttering, rearranging furniture, staging, and even a bit of renovating can often nudge a home sale forward.
Yet if you've done all you can and are still playing this waiting game, you might need to pivot. Since you can't change buyers' minds, the better tactic at this point is to change your own. For starters, stop trying to keep up with the neighbors, even if they sold their home fast for top dollar.
"A hot market leads people to believe that, because the house down the street had a bidding war and fast sale, they will follow suit. When reality falls short, there's a disappointment," says Laurie Leinwand, a licensed professional counselor, of Three Steps Forward. "Your objective is to sell. Let go of the time frame. It will happen when it's supposed to. If it takes a little longer, that's OK."
And if the thought "What if it never sells?" starts spiraling in your mind, know that you don't need to buy into that worry and feed it.
"Shift from 'what if' to 'what is,'" Leinwand says.
"Trust the right person will come along. It's similar to dating. You just need one right person," she adds.
The post What Hot Market? The Secret Shame of Owning a Home That Just Won't Sell appeared first on Showhomes.
Back